Home
➜
Barcode Label Creator - Post Office and Bank
Barcode Label Creator - Post Office and Bank
Barcode label maker software user preferred courier barcode images, mailer bar code tags, postal barcode coupons etc that aids in precisely identifying and organizing important banking documents as well as deliver postal mails. Bank Barcode software is structured with advanced barcode designing view facility that uses barcode label designing objects like Pencil, Text, Line, Pictures, Ellipse etc to fabricate eye catching bank bar code and postal barcodes.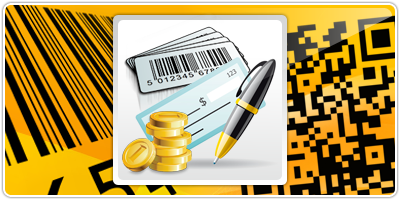 Post offices use barcodes to carry out various postal operations including mailing, posting and delivery services efficiently. Apart from Post Offices, majority of large and small scale banks use barcode labels to identify bills, account statements and other documents.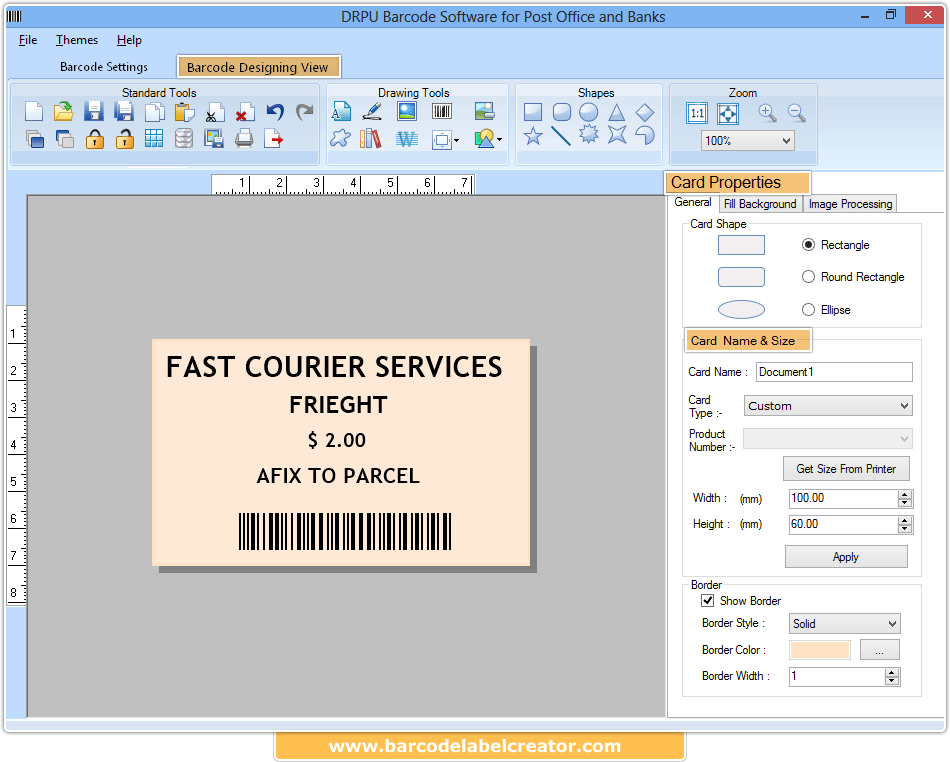 Software Features:
Barcode software possesses barcode designing objects (Line, Pencil, Text, Ellipse, Rectangle, Pictures and so on.) to build user preferred style of barcodes.
Barcode creator software along with image designing abilities enclosed with barcode label printing software that offers a wide variety of printing options.
Barcode system is structured with a scanning algorithm that traces details of mails and banking documents providing their easy access.
Bar code software offers multiple postal barcode creation facility by aid of the series generating options, beneficial in all banking and postal services.
Barcodes created by the barcode generator utility can easily be readable and scan able by commonly used barcode scanners and printers.
Supportive barcode font standards:
Linear Barcode Symbologies

Code 11, Code 128, Code 128 SET A, Code 128 SET B, Code 128 SET C, Code 39, Code 93, Code 39 Full ASCII, ITF-14, LOGMARS, Planet, USPS Sack Label, USPS Tray Label, USS-93, Postnet barcode fonts

2D Barcode Symbologies