Home
➜
Barcode Label Creator - Publishers and Library
Barcode Label Creator - Publishers and Library
Publisher and Library Barcode Label Maker Software is used to automate ordering and inventory management systems for independent book publishers, distributors and retailers running various book publishing companies. Barcode generator software is enclosed with a dedicated barcode maker platform that creates library barcodes using various barcode label designing objects like Pencil, Text, Line, Pictures etc. Barcode labels created using the intelligent development platform of the barcode creator software are admired by all book publishing companies and different publishing houses.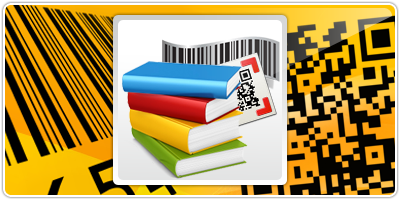 Due to the highly advanced and technically qualified barcode generator functionalities, barcode software is trusted by publishers and book stores worldwide. Barcode software supports all widely practiced Linear and 2D barcode font standards to build libraries and book publishing industry specific barcode labels, tags etc.
Software Features:
Barcode system builds barcode labels using any of the Linear and 2D font standards.
Barcode label printing software along with barcode creation, offers wide range of print options.

Bulk numbers of library barcodes can be created at the same time.
Multi copies of the same barcode image can be created on a single paper.

Software helps to generate multiple barcode lists mainly for Libraries and publishing industries by aid of the series generating options useful for book publishers and libraries.
Easily adjustable font, color and image settings help to build customized barcodes.
Provides options to save the generated barcode images in any of the popularly used graphic file patterns like JPG, JPEG, BMP, EXIF, PNG etc.
Works with support for all barcode printers and scanners.
Advanced barcode designing objects (Pictures, Text, Line, Text, Ellipse and Rectangle) helps to build barcodes for library and publishing industries.
Supportive barcode font standards:
Linear Barcode Symbologies

Codabar, Code 11, EAN13, EAN8, Industrial 2 of 5, ISBN 13, Telepen, UPCA, UPCE

2D Barcode Symbologies

Databar, Databar Limited, PDF417