Home
➜
Barcode Label Creator - Standard Edition
Barcode Label Creator - Standard Edition
Barcode Label Creator Software – Standard edition enables to generate industrial specific barcode labels using major linear and 2D barcode fonts. Barcode maker utility creates printable barcode labels, stickers and tags in few mouse clicks on your PC with barcode labeling process. Barcode generator software facilitates user to print multiple barcode labels with advance option to print multi-copies of same barcode labels on a single paper.
Barcode software creates bulk barcode labels in short span of time as per different business needs. The generated barcodes with advance barcode generation process are useful in various industrial application including Retail sector, Telecom, Shipping, Healthcare industry, Ticketing, Pharmaceutical, Food industry, Postal services and more. Label barcode maker support all major barcoding labels scanner and printers to scan and print designed label barcodes.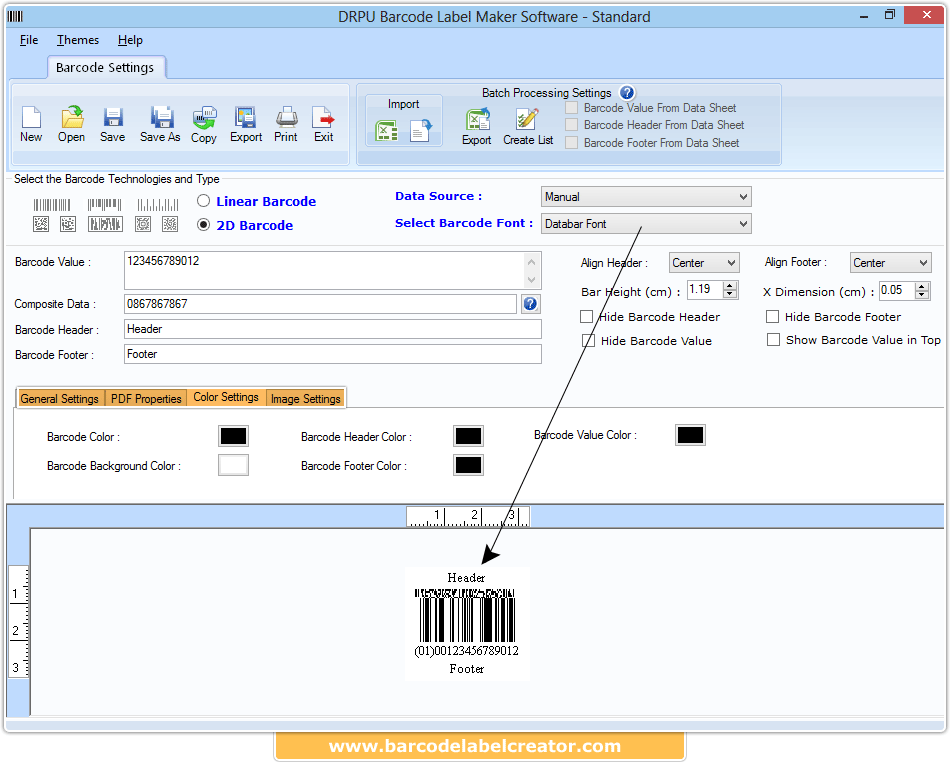 Software Features:
Barcode label maker software generates barcode labels, stickers and tags with barcode labeling process.
Supports commonly used linear and 2D barcode font standards including Aztec, Databar, Codabar, Code 39, Postnet etc.
Barcode software generates multiple barcode Labels/List using various barcode series generating options.
Barcode label software save barcode images in different image formats such as bitmap, jpeg, tiff, wmf, png, emf, exif and gif.
Barcode Label software provides option to copy barcode label and paste at specified application, including MS-Word, MS-Paint, MS-Excel etc.
Generate easily scannable and printable barcode images.
Supportive barcode font standards:
Linear Barcode Symbologies

Codabar, Code 11, Code 128, Code 128 SET A, Code 128 SET B, Code 128 SET C, Code 39, Code 93, Code 39 Full ASCII, EAN13, EAN8, Industrial 2 of 5, Interleaved 2 of 5, ISBN 13, ITF-14, LOGMARS, MSI Plessey, Planet, Postnet, Standard 2 of 5, Telepen, UCC/EAN-128, UPCA, UPCE, USPS Sack Label, USPS Tray Label, USS-93

2D Barcode Symbologies

Aztec, Databar, Databar Code 128, Databar Code 128 Set A, Databar Code 128 Set B, Databar Code 128 Set C, Databar Expanded, Databar Limited, Databar Stacked, Databar Stacked Omni, Databar Truncated, Databar EAN 13, Databar EAN 8, Databar MicroPDF417, Databar PDF417, Databar UPCA, Databar UPCE, DataMatrix, MaxiCode, PDF417, QR Code, MICR Font