Home
➜
Barcode Label Creator - Manufacturing Industry
Barcode Label Creator - Manufacturing Industry
Barcode generator software is structured with a barcode maker platform that provides a helping hand for users to design manufacturing labels and warehouse barcodes of customized features using advanced barcode label designing objects such as Pencil, Text, Line, Pictures, etc. Barcode software enhances warehouse and manufacturing industry performance by making inventory and manufacturing goods tracking easier, faster and accurate.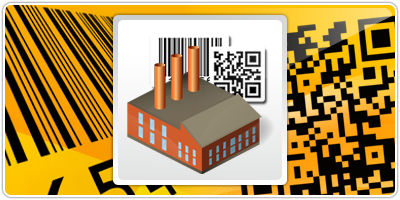 Industrial Manufacturing industries and warehouses are able to increase productivity and performance levels by using an automated barcode system devised mainly for the purpose of accelerating business processes and providing perfect solutions to business labeling needs and requirements.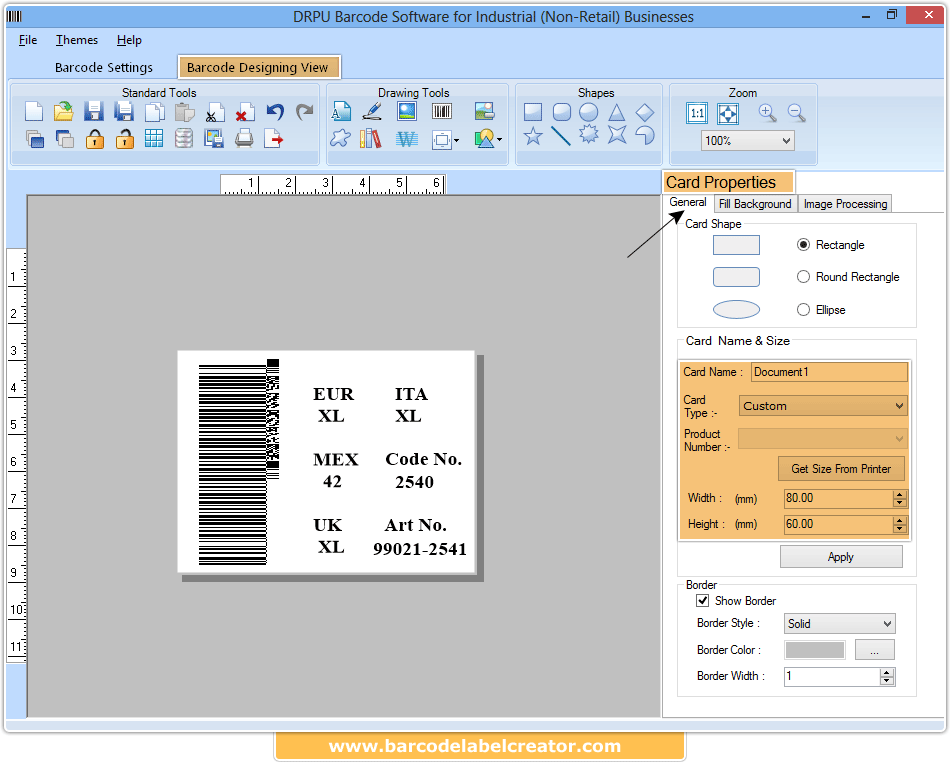 Software Features:
Barcode creator utility provides a helping hand to trace all business product details in an accurate manner.
Barcode generator utility possesses easily adjustable font, color and image settings so that users can build their own style of barcodes.
Barcode system offers to craft beautifully designed barcode images by aid of the barcode designing objects like Pencil, Text, Line, Pictures etc.
Multiple barcode labels can be printed at the same time.
Bulk copies of the same barcode image can be printed on a single paper.
Barcodes created can easily be printed using all normally used barcode printers.
Dynamic print preview functionality offers to view the barcode labels before final printing.
Barcodes created using the software can easily be read and printed by all normally used barcode printers and scanners.
Supportive barcode font standards:
Linear Barcode Symbologies

Codabar, Code 128, Code 128 SET A, Code 128 SET B, Code 128 SET C, Code 39, Code 39 Full ASCII, EAN 13, EAN 8, Industrial 2 of 5, Interleaved 2 of 5, LOGMARS, MSIPlessey, Telepen, UCC/EAN-128, UPCA, UPCE

2D Barcode Symbologies

Aztec, Databar, Databar Code 128, Databar Code 128 Set A, Databar Code 128 Set B, Databar Code 128 Set C, Databar Expanded, Databar Limited, Databar Stacked, Databar Stacked Omni, Databar Truncated, Databar EAN 13, Databar EAN 8, Databar UPCA, Databar UPCE, DataMatrix, MaxiCode, PDF417, QR Code